FirstClassFashionista would like to invite you to shop:
Discount Designer Clothes
Discount Designer Shoes
Discount Designer Handbags
*BOOKMARK THIS SITE* Celebrity Lifestyle, Fashion & Entertainment News



It's All According to the Buzzzzzzzzzz
OMG! Academy Award Winner R&B Crossover Jamie Foxx has Seriously Gone Country!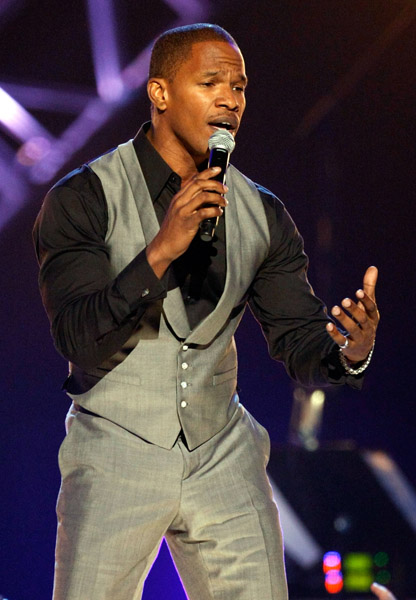 Here is where you can tell thousands of people what you think. Share a comment with thousands of visitors. *Copyright Protected. First Class Fashionista permits a direct link and credit.
Yesterday, April 6th, Jamie Foxx performed at the 44th annual Academy Of Country Music Awards' Artist of the Decade at the MGM Grand in Las Vegas, Nevada. Unbelievably, Jamie Foxx just will not give up on his pursuit of a music career…And has he seriously gone country? I mean, really! Why? I admit that I like a little country too. But Mr. Foxx has an Oscar! I'm thinking maybe Jamie should just stick to acting and let the elusive high school dream of becoming a triple threat go! Jamie Foxx was recently in Philadelphia for the filming of an upcoming blockbuster movie.