FirstClassFashionista would like to invite you to shop:
Discount Designer Clothes
Discount Designer Shoes
Discount Designer Handbags
*BOOKMARK THIS SITE* Celebrity Lifestyle, Fashion & Entertainment News



It's All According to the Buzzzzzzzzzz
Celebrity Scandals: Jamie Foxx
On Tuesday, April 14, 2009 Jamie Foxx apologized on Jay Leno for making fun of Miley Cyrus on his Sirius satellite radio show, The Foxxhole. He has been quoted as saying that Miley should get a gum transplant, make a sex tape, get like Britney Spears and do some heroin
"Do like Lindsay Lohan and start seeing a lesbian and get some crack in her pipe, and catch chlamydia on a bicycle seat," says Jamie Foxx.
How awful..! And Jamie is a father of a teenage daughter! However, he says that we must remember that he is a comedian and that he doesn't really mean what he says. I think, Jamie, that it is high time for you to decide to grow up and stop picking on little girls-Mr. Oscar Award Winner! Mr. Foxx should be busy representing!!! Didn't Oprah tell you to do right? Forget that…All publicity is not good publicity, as some celebrities might believe. Some publicity can be very harmful to one's career.
Jamie Foxx as Wanda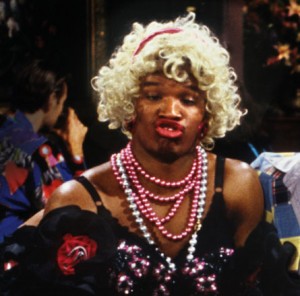 Here is where you can tell thousands of people what you think. Share a comment with thousands of visitors. *Copyright Protected.
First Class Fashionista
permits a direct link and credit. …remember these days?
Jamie Foxx Oops
Miley's Dad Response to What Jamie Foxx Said