"First Class Fashionista" would like to invite you to shop:
Discount Designer Clothes
Discount Designer Shoes
Discount Designer Handbags
*BOOKMARK THIS SITE* Celebrity Lifestyle, Fashion & Entertainment News



It's All According to the Buzzzzzzzzzz
"I could have turned everything into a crime scene, like OJ, cutting everybody's throat."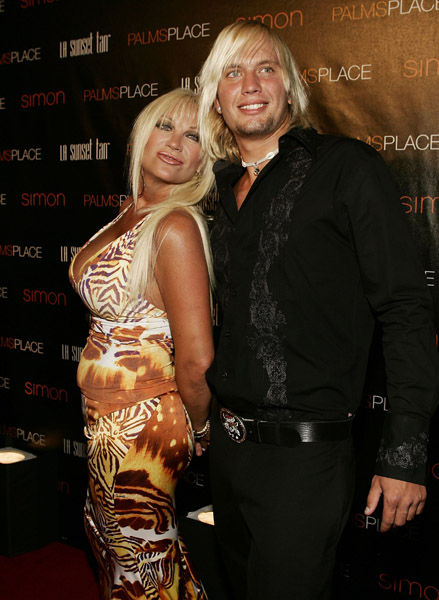 Linda Hogan and New Boyfriend
Here is where you can tell thousands of people what you think. Share a comment with thousands of visitors. *Copyright Protected.
First Class Fashionista
permits a direct homepage link and credit.
In a recent interview, Hulk Hogan talks about his separation with his wife Linda. Supposedly she has kicked him out of the house, increased her spending to about 40,000 and is currently dating a 19 year old pool boy-All packaged neatly in a court appointed restraining order! Hulk Hogan says:
I could have turned everything into a crime scene, like OJ, cutting everybody's throat…

You live half a mile from the 20,000-square-foot home you can't go to anymore, you're driving through downtown Clearwater and see a 19-year-old boy driving your Escalade, and you know that a 19-year-old boy is sleeping in your bed, with your wife . . . I totally understand OJ. I get it.