It's All According to the Buzzzzzzzzzz. Today's Google News Headline Read:
"Hoopz of Flavor of Love Sex Tape Leaks After Rihanna Naked Photos"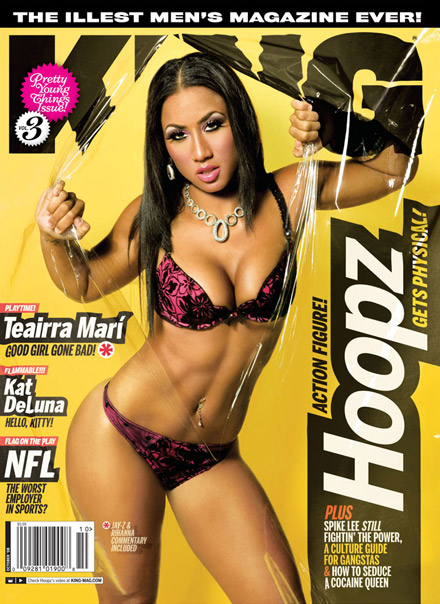 Hoopz on the cover of KING Magazine
Okay, supposedly now Flavor of Love's Nikki "Hoopz" Alexander's sex tape has hit the net. Ladies… Ladies… Ladies- TISK, TISK! Sex tape after sex tape. Let's stop the madness. And here's how:
1. Avoid taking RISQUE pics.
2. And DO NOT make a recording of your BEDROOM activities.