FirstClassFashionista would like to invite you to shop:
Discount Designer Clothes
Discount Designer Shoes
Discount Designer Handbags
*BOOKMARK THIS SITE* Celebrity Lifestyle, Fashion & Entertainment News



It's All According to the Buzzzzzzzzzz

Dallas Mavericks vs. Denver Nuggets Playoff- Lala Vasquez NBA Playoff Game Fight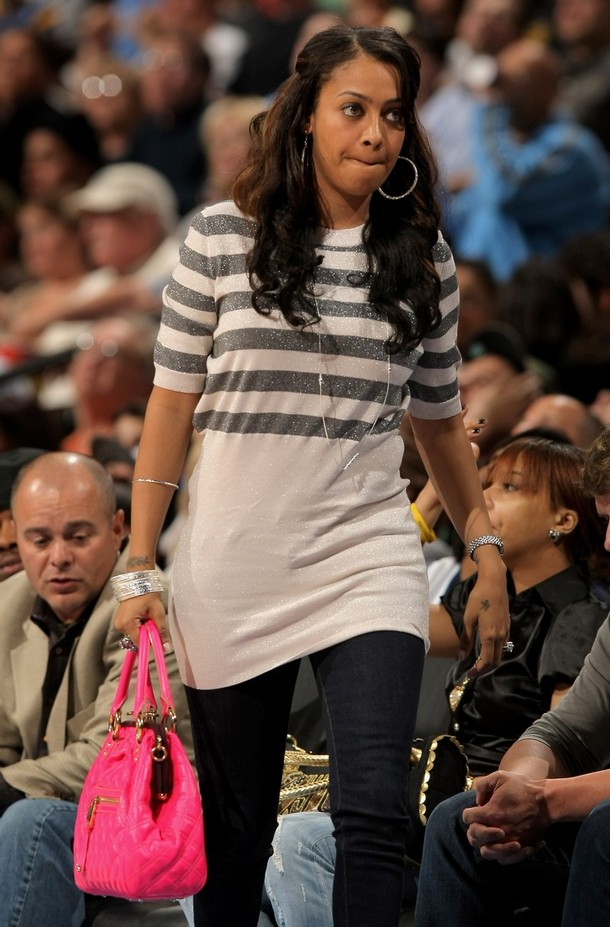 Here is where you can tell thousands of people what you think. Share a comment with thousands of visitors. *Copyright Protected.
First Class Fashionista
permits a direct homepage link and credit.
Supposedly, it got very ugly in the stands yesterday at the Mavericks vs Nuggets Playoff game. I heard that some of the Mavericks' fans were rude and exhibited gross misbehavior. And when I say gross…I mean gross! Reportedly, Maverick fans spat on Carmelo Anthony's wife, Lala Vasquez.
Lala Vasquez NBA Playoff Game Fight 5/4/09
A viral video of the tail-end of the supposed "Lala Vasquez NBA Playoff Game Fight" / incident has hit the net via TMZ and other media outlets. Here is Lala's release statement about her NBA game ejection on Monday night's game:
Obviously the play-off games bring out the best and the worst in fans but what happened on Monday night with the racial slurs/threats, verbal attacks on my son and physical attacks to myself by irate fans was unacceptable. The fans were totally out of control.

What the cameras captured was me defending myself and didn't show the abuse that was taking place.