First Class Fashionista would like to invite you to shop:
Discount Designer Clothes
Discount Designer Shoes
Discount Designer Handbags
*BOOKMARK THIS SITE* Celebrity Lifestyle, Fashion & Entertainment News



It's All According to the Buzzz

Larry King Exposed on The View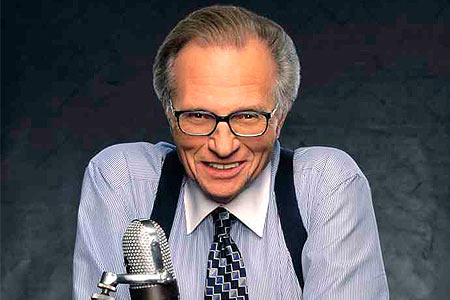 Here is where you can tell thousands of people what you think. Share a comment with thousands of visitors. *Copyright Protected.
First Class Fashionista
permits a direct homepage link and credit.
Larry King has been telling this compelling story on how he met his son when an ex-wife of his called him up and wanted him to meet his 33 year old son, Larry King Jr, when she was dying of cancer. I was touched at first until Larry King was interviewed by the ladies of "The View". It was revealed that
Larry King knew of his son
but never reached out to him. With mouth agape, Larry admits on "The View" that people would tell him that he had a beautiful son but then he seems to "back peddle" and says that he already had a son and that he didn't know that people were referring to Larry King Jr. What a lame excuse. This story that is really not so compelling after all is in Larry King's new book that he is currently promoting.