First Class Fashionista would like to invite you to shop:
Discount Designer Clothes
Discount Designer Shoes
Discount Designer Handbags
*BOOKMARK THIS SITE for Updates* Celebrity Fashion


It's All According to the Buzzz
So you are looking for the white coat Jamie Foxx wore on "Good Morning America"?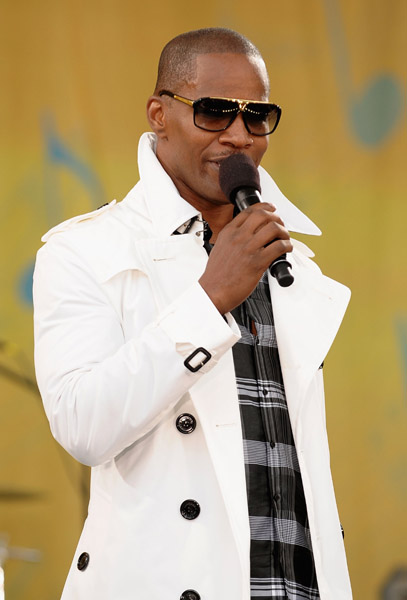 Here is where you can tell thousands of people what you think. Share a comment with thousands of visitors. *Copyright Protected.
First Class Fashionista
permits a direct homepage link and credit.
This pic has been posted just for you! Mr. Fashion, Jamie Foxx, wore this extra fly jacket during his performance on ABC's "Good Morning America". I like this one too; but it was probably too hot for it. However, Jamie looked good wearing it though! Go ahead & rate his performance here.
To get Jamie Foxx's suavé look today, simply grab the following from your closet-
1. pair of squared aviator sunglasses
2. trench coat / jacket