First Class Fashionista would like to invite you to shop:
Discount Designer Clothes
Discount Designer Shoes
Discount Designer Handbags
*BOOKMARK THIS SITE for Updates* Fashionista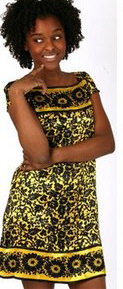 Advocating copyright protection, Diane says that Forever 21's pattern is too similar to her design. However, shouldn't everyone have the ability to get the look at a price they can afford with the full understanding that the product quality may be compromised?
Leave a comment. Tell our visitors what you think.