FirstClassFashionista would like to invite you to shop:
Discount Designer Clothes
Discount Designer Shoes
Discount Designer Handbags
*BOOKMARK THIS SITE* Celebrity Lifestyle, Fashion & Entertainment News
Perez Hilton Gets Punched in the Eye by the Manager of the Black Eyed Peas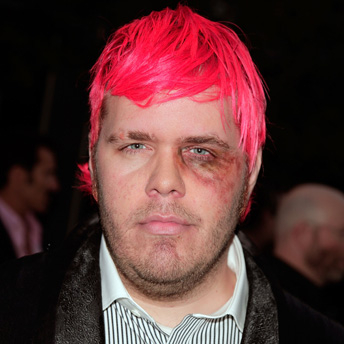 Here is where you can tell thousands of people what you think. Share a comment with thousands of visitors. *Copyright Protected.
First Class Fashionista
permits a direct homepage link and credit.
According to reports, celebrity blogger Perez Hilton may have asked for this one-
he is such a hypocrite
. I heard that Perez got into an argument (inside of a nightclub?) with Fergie and Will.I.AM and Perez, admittedly, used an anti-gay slur in reference to Will.I.AM. However, Will.I.AM is seemingly (?) guilty of not doing his own dirty work. It has been said that Perez Hilton didn't get punched in the eye until he was outside of the club and encountered the infamous manager of the Black Eyed Peas. Rumor has it that Perez Hilton does plan to pursue a lawsuit against the Black Eyed Peas.