Rihanna Takes Jay-Z's Son or Nephew to the Movies?
So this is the rumor…Some believe Jay-Z has a seven year old son that he has been hiding away in Trinidad. Supposedly, Jay-Z visits with his son when the boy's mom visits New York. Rihanna was spotted taking Jay-Z's son, or likely a Nephew, to the movies on Sunday. Check out the pic below.
So is this boy Jay-Z's nephew or his son?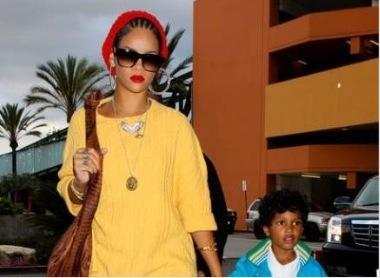 Here is where you can tell thousands of people what you think. Share a comment with thousands of visitors. *Copyright Protected. First Class Fashionista permits a direct homepage link and credit.
First Class Fashionista would like to invite you to shop:
Discount Designer Clothes
Discount Designer Shoes
Discount Designer Handbags
*BOOKMARK THIS SITE* Celebrity Lifestyle, Fashion & Entertainment News