First Class Fashionista would like to invite you to shop:
Discount Designer Clothes
Discount Designer Shoes
Discount Designer Handbags
*BOOKMARK THIS SITE for Updates* Celebrity Fashionista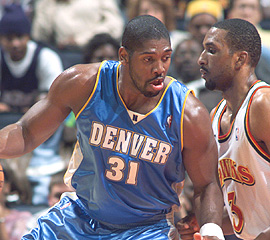 For at least the past last three games or more fans have been wonderingwhere is Nene . Then this morning's news announced that Nene had a tumor removed. From where? We weren't told. How serious? We weren't informed.

Please leave a comment if you can help answer any of these questions or just leave a comment to tell our visitors what you think. Best Wishes Nene! Get well soon.