If you haven't heard, another Oprah Winfrey Book Club selection, "Eat, Pray, Love", is being made into a movie starring- Guess Who..? Julia Roberts. The truth is that I didn't care to read this selection, but Oprah Book Club readers gave it great reviews, so I will probably see the movie if I find the previews interesting enough. Do you plan to see "Eat, Pray, Love"? Did you read the book?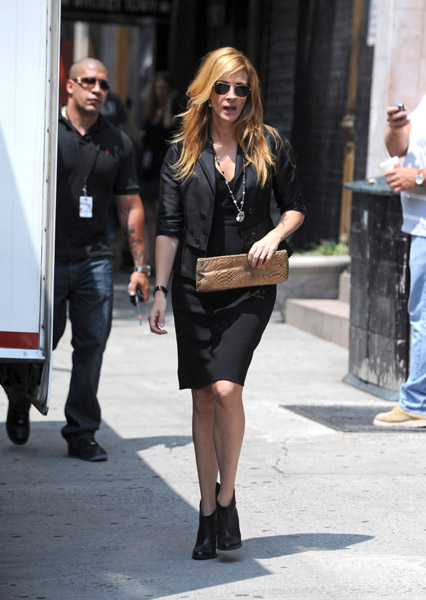 Here is where you can tell thousands of people what you think. Share a comment with thousands of visitors. *Copyright Protected.
First Class Fashionista
permits a direct homepage link and credit.
Julia Roberts in Manhattan for the filming of the movie, "Eat, Pray, Love" on August 3, 2009.
First Class Fashionista would like to invite you to shop:
Discount Designer Clothes
Discount Designer Shoes
Discount Designer Handbags
*BOOKMARK THIS SITE* Celebrity Lifestyle, Fashion & Entertainment News
Oprah Winfrey Show to Go Off Air