First Class Fashionista would like to invite you to shop:
Discount Designer Clothes
Discount Designer Shoes
Discount Designer Handbags
*BOOKMARK THIS SITE* Celebrity Lifestyle, Fashion & Entertainment News

Hey Fashionista, are you looking for that swimsuit you saw yesterday in your favorite magazine? Want to find the perfect celeb-style swimsuit? Well I just recently went shopping for a new swimsuit- So I know just how hard it is to find the "almost perfect" swimsuit.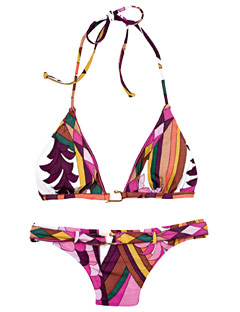 Here is where you can tell thousands of people what you think. Share a comment with thousands of visitors. *Copyright Protected.
First Class Fashionista
I am very excited to share with you how I was telling my friend, yes, I knew it was the end of swimsuit season, but I planned to go on one last summer beach vacation with my boyfriend and I needed a new swimsuit.
Then she told me about the discounted name brand swimwear at T. J. Maxx and Marshalls.
I thought, girlfriend, I want to look hot and you know I can't be seen in last season's designs. But I have to tell you that I couldn't believe it when she showed me a Juicy Couture cover up she got for only $30 dollars.
Anyway, I was leaving in two days and I didn't have much time, so I decided to go ahead and take a look at my local T. J. Maxx and Marshalls. And, truthfully, I was impressed.
At T. J. Maxx and Marshalls, it seems it is not just about the swimsuit anymore! It's definitely a one-stop-shop to get beach ready.
Surprisingly, I not only found a great selection of bikinis and one-piece cutout swimsuits, but I also bought a pair of Ed Hardy sunglasses, BCBG flip-flops and a cute Kenneth Cole beach bag .
Believe it or not, my BCBG Bikini was only $12.00 and I only spent a grand total of $120 dollars- the low-end cost of a swimsuit at a specialty or major department store.
So forget what you heard, and visit your local T. J. Maxx and Marshalls. It's worth it!