First Class Fashionista would like to invite you to shop:
Discount Designer Clothes
Discount Designer Shoes
Discount Designer Handbags
*BOOKMARK THIS SITE* Celebrity Lifestyle, Fashion & Entertainment News



It's All According to the Buzzz

Stephon Marbury Smoking Marijuana Video Oops! | Stupid Celebrities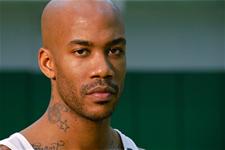 Here is where you can tell thousands of people what you think. Share a comment with thousands of visitors. *Copyright Protected.
First Class Fashionista
permits a direct homepage link and credit.
Have you seen the video of Stephon Marbury smoking pot? Admittedly, former Timberwolves' Point Guard Stephon Marbury, 32, made a recording of his self smoking marijuana in the back seat of an SUV and then published it on his website. In his own defense, he says that he didn't break any rules because he is currently not under any contract and he wasn't driving. However, do you remember Stephon's Steven & Barry's venture in which he marketed himself as an inner city role model…? So was it a good idea to post such a video? Do you think that this video will hurt Stephon Marbury's career?