First Class Fashionista would like to invite you to shop:
Discount Designer Clothes
Discount Designer Shoes
Discount Designer Handbags
*BOOKMARK THIS SITE* Celebrity Lifestyle, Fashion & Entertainment News



It's All According to the Buzzz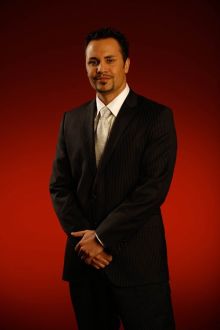 Here is where you can tell thousands of people what you think. Share a comment with thousands of visitors. *Copyright Protected.
First Class Fashionista
permits a direct homepage link and credit.
A man found dead hanging from a belt tied to a coat rack in a Canadian hotel is believed to be Ryan Jenkins. According to reports, "Megan Wants A Millionaire" Ryan Jenkins, who disappeared and was wanted for questioning in the murder of swimsuit model Jasmine Fiore, apparently fled to Canada shortly after reporting Jasmine Fiore missing. Sadly, Jasmine was found dead in a trash can stuffed in a suitcase. Her finger tips, toes and teeth were removed- And, oddly enough, just like in the movie "The Perfect Getaway".
Read Our Original Report:
'Megan Wants A Millionaire' Ryan Jenkins Wanted for the Murder of Jasmine Fiore

According to the Examiner, "Megan Wants A Millionaire" Ryan Jenkins is a person of special interest in connection to the murder of Jasmine Fiore. Supposedly, Ryan met Jasmine in a Vegas strip club after he was kicked off "Megan Wants A Millionaire" and married her soon thereafter. Disturbingly, Jasmine's body was found in a trash can last Saturday, August 15, 2009 in Buena Park, California. And interesting enough, Ryan did report her missing; but, reportedly, decided not to hang around for questioning. According to a statement that was released by Ryan's publicist, however, Ryan is supposedly consulting with his attorney and he does plan to cooperate with the investigation.