First Class Fashionista would like to invite you to shop:
Discount Designer Clothes
Discount Designer Shoes
Discount Designer Handbags
*BOOKMARK THIS SITE* Celebrities with No Makeup



It's All According to the Buzzz
Has motherhood Given Halle A Reality Check? | Halle Berry Fashion Oops Sightings!
Halle Berry with no Makeup!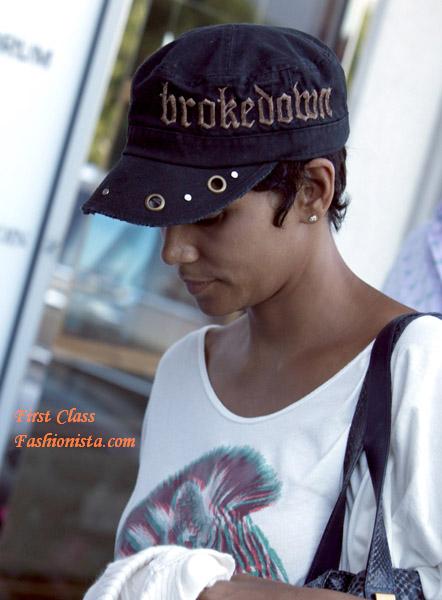 Here is where you can tell thousands of people what you think. Share a comment with thousands of visitors. *Copyright Protected.
First Class Fashionista
permits a direct homepage link and credit.
Today, we are asking: "Has motherhood claimed Halle?" First, Halle isn't wearing any makeup, which is then complimented with a baggy t-shirt and a brokedown cap-SlOPPY. Halle Berry was spotted wearing this not so fashionable ensemble in Malibu with her family, Gabriel and baby Nahla, on Sunday, August 23, 2009.