First Class Fashionista would like to invite you to shop:
Discount Designer Clothes
Discount Designer Shoes
Discount Designer Handbags
*BOOKMARK THIS SITE* Celebrity Lifestyle, Fashion & Entertainment News



It's All According to the Buzzz
Here's the latest in the "Jon & Kate Plus Eight" saga…"Kate Abused Me", Says Jon Gosselin.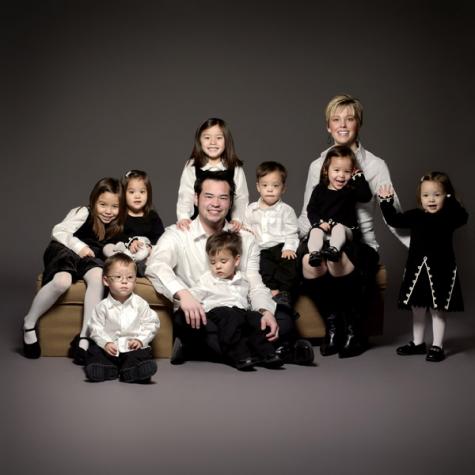 Here is where you can tell thousands of people what you think. Share a comment with thousands of visitors. *Copyright Protected. First Class Fashionista permits a direct homepage link and credit.
In a recent interview with Chris Cuomo of Good Morning America, Jon Gosselin says that during the earlier marketing and promotion of his family's reality television show, Jon and Kate Plus Eight, Wife Kate Gosselin basically abandoned him and the kids and then ridiculed him for doing his job as a stay-at-home father.
I took a lot of abuse from her. I was put down. She'll call me like, almost like a lame fish. Like I wasn't going anywhere.
Jon doesn't think that it is fair that he has gone from "favorite dad to dirtbag".
Well, excuse me, I'm taking care of the kids. She's on book tours, she's doing all these things. You know, she's gone a week. You know, comes back. Unpacks, repacks, does laundry, packs up and leaves again. I'm standing there like, Oh, okay. Your mom's gone again.
Jon and Kate Gosselin filed for divorce in June, 2009. Supposedly, Jon is currently dating 23-year-old Hailey Glassman, the daughter of Kate's plastic surgeon. Jon and Kate Plus Eight, now in its 5th season, continues to air on TLC. Check your local listings for dates and times.
Jon and Kate Plus 8 Poll
Mackenzie Phillips, I Had Sex with My Father for Ten Years
Jon Gosselin's TLC Cease and Desist Order
Tiger Woods Cheating on His Wife