First Class Fashionista would like to invite you to shop:
Discount Designer Clothes
Discount Designer Shoes
Discount Designer Handbags
*BOOKMARK THIS SITE* Top Celebrity Gossip Blogs
Will Prince, Paris and Blanket Appear on the Jackson Brothers' A&E Reality Show?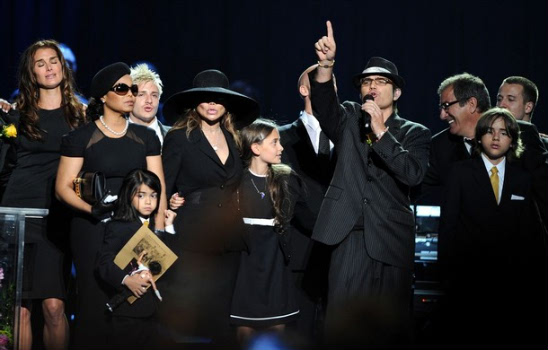 Here is where you can tell thousands of people what you think. Share a comment with thousands of visitors. *Copyright Protected. First Class Fashionista permits a direct homepage link and credit.
So everyone seems to be talking about the Jackson brothers' new reality show scheduled to air on A&E.
Supposedly Micheal Jackson's three children (Prince, Paris and Blanket) are to make an appearance on the show; but Micheal's sister, Reba, objects.
Reba says that Michael would not want his kids on the show and, as a matter of fact, Michael would be spinning in his grave if this were to happen.
A&E can not confirm the appearance of Prince, Paris and Blanket on the Jackson Brother's reality tv show.
However, the big question is: Is Michael Jackson's kids (Prince, Paris and Blanket) being exploited?

Michael Jackson's Childhood Home
LisaRaye's New TV One Reality Show