First Class Fashionista would like to invite you to shop:
Discount Designer Clothes
Discount Designer Shoes
Discount Designer Handbags
*BOOKMARK THIS SITE for Updates* Celebrity Fashionista
Hip-Hop Celebrity "Eve" Shopping at Diabless in West Hollywood and Goes Home With a Little Black Dress.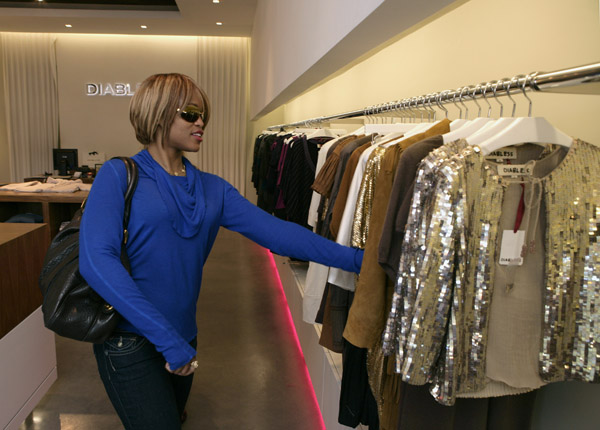 Ready, set, let's feed the need for a personal shopping frenzy but don't leave your stylist or best friend at home.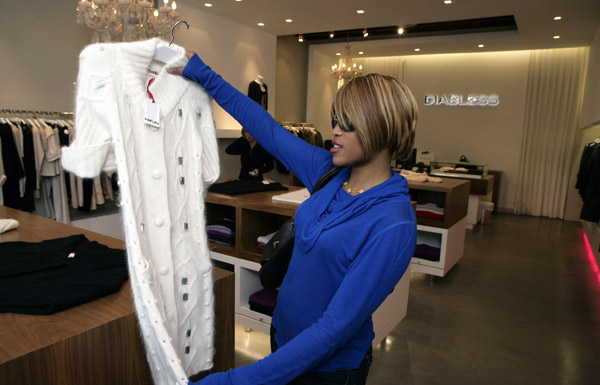 No Eve! Drop that sweater. It does not look good. Its brand new, just off the rack and it looks kind of ratty with fur balls. Continue shopping and go for the more polished look.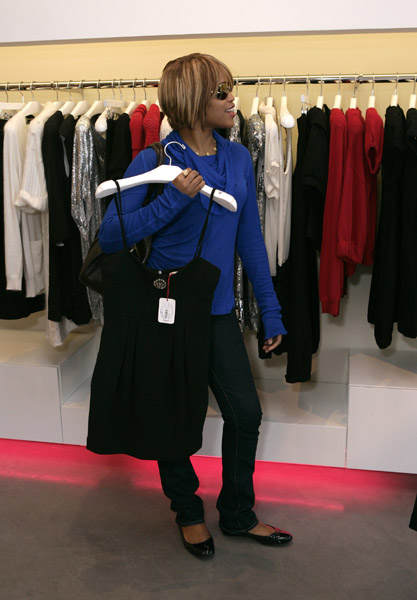 Yeah, I like this dress. I am wondering how much it cost but it probably doesn't really matter to a celebrity/super star like Eve. I say "really" matter because when you've struggled or worked hard to make your own way, its hard not to forget where you started. True Dat.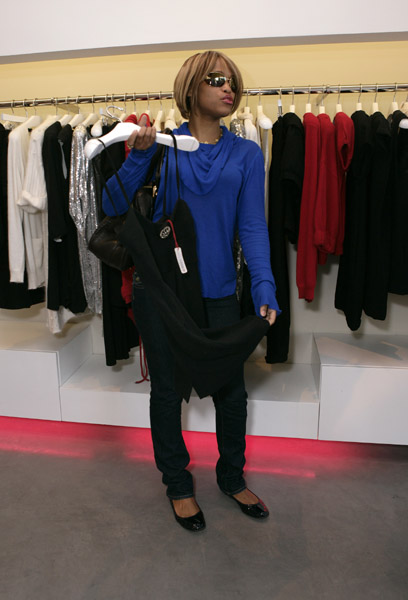 Yeah you should get the dress. Every girl could use an additional little black dress. A little black dress can work for most women like jeans and a t-shirt so go for the more polished look.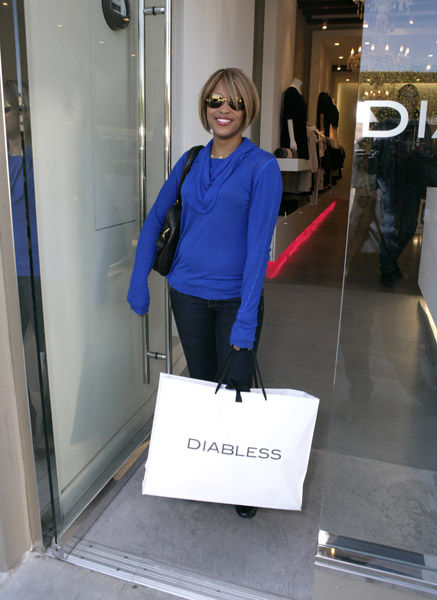 Look how happy she is. Sorry Eve. The shopping "high" is soon to subside!
Leave a comment. Tell our visitors what you think.