First Class Fashionista would like to invite you to shop:
Discount Designer Clothes
Discount Designer Shoes
Discount Designer Handbags
*BOOKMARK THIS SITE* Celebrity Fashionista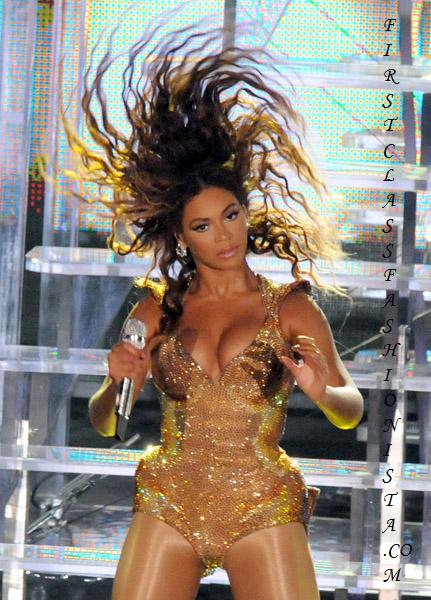 Here is where you can tell thousands of people what you think. Share a comment with thousands of visitors. *Copyright Protected. First Class Fashionista permits a direct homepage link and credit.
Beyonce's "I am…" Tour 2009 is scheduled to premiere in Egypt for the first time on November 6 at the Red Sea Resort of Port Ghalib. But will this show go on…?
As you probably already know, Beyonce's October 25 concert in Maylaysia was postponed after it was protested against by the Pan-Malaysian Islamic Party.
According to recent reports, Beyonce's upcoming concert in Egypt is also causing great controversy.
Islamist member of Egyptian Parliament, Hamdi Hassan, representing the conservative Muslim Brotherhood is protesting against Beyonce's appearance in Egypt because he believes that Beyonce's tour violates Islamic religious law. He says that Beyonce appears to be naked in her clips, which he believes encourages people to indulge in sin.
~Hamdi Hassan
"The government is trying to make people indulge in sin…The singer, who appears naked in her clips, and her performance is a violation to the Sharia Islamic religious law."
Here's What the People of Egypt Are Saying:
~Beyonce Welcomed
"Thank you for coming to Egypt.
This country needs some publicity since tourism is one of the major incomes of this country, and it's because of people like you that many of us have cars and decent homes.
Disregard what some weird illiterates are trying to tell you, Egypt is a warm-hearted country that welcomes visitors from all over the world.
I'm sorry i can't come but good luck and I'm sure it will be a great show."
hossi
~Beyonce Welcomed
"Beyonce is a unique talented award winning entertainer, artist and humanitarian.
All you people please try and have some decency, respect and appreciation for talent or just keep it to yourselves.
And from what i can see…i honestly think you have no idea what any religion preaches, it is not of Christianity or Islam or any other religion for that fact to be as rude and obscene as you people are through you're posts.
It is definitely not of the prophet Mohammad or Jesus' or any religions' teachings to call someone "a strip tease dancer" or "b****y"
If you guys have a problem with a certain artist, concert or event simply just ignore it…. no one asked of you to attend, in fact we all hope you don't.
A final piece of advice… hatred won't get you anywhere in life guys… it will only bring you further down. You want to be religious, go ahead no one has a problem with that, as long as you leave everyone else alone… IT IS A FREE WORLD, God created freewill for everyone to chose their path and not force any other being into theirs. You people have absolutely no right to judge anyone, its not your job… re-look into your religion and that is exactly what you will come to conclude. If you don't… then I'd advise you get professional help.
Beyonce, you're always welcome here and anywhere in the world….I can hardly wait till the concert."
Ahmed.
~Beyonce Welcomed
susu 1601
"Beyonce we honestly love u!! Please don't listen to all the people who are telling you not to come!! There are a MILLION others who want to meet you!! Your a GREAT diva!! You got it all!! and millions of us have major respect for you..no matter what "others" are saying!!
please don't let them think they have made an impact on you…Your greater than all this!! you HAVE to come!!"
~Beyonce Not Welcomed
"Beyonce, you are not welcome in Egypt, trust me, we hate you. … strip dancers, or filthy people who love to get photographed naked almost. …. my girlfriend will be there unless we broke up first."
P.S. I wonder what Jay-Z things about this?
Related Stories:
Beyonce's Breast Exposed During a Live Concert
Beyonce and Lindsay Lohan Fight at F1 Rocks Singapore