"First Class Fashionista" would like to invite you to shop:
Discount Designer Clothes
Discount Designer Shoes
Discount Designer Handbags
*BOOKMARK THIS SITE* Celebrity Fashionista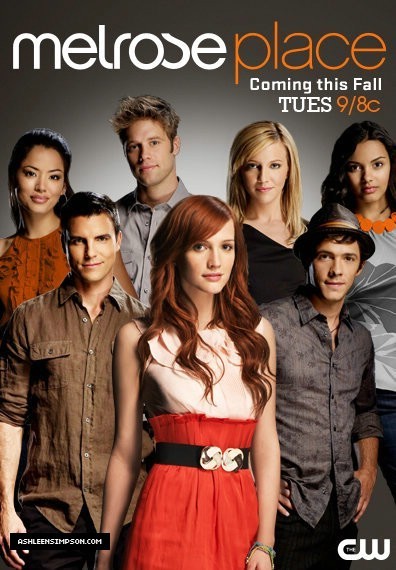 Here is where you can tell thousands of people what you think. Share a comment with thousands of visitors. *Copyright Protected. First Class Fashionista permits a direct homepage link and credit.
Yep! Yep! Yep! Everyone is talking, chatting, instant messaging, emailing, facebooking and twittering about Jessica Simpson's sister, Ashlee Simpson, getting kicked off of the CW's Melrose Place.
Check out Jessica Simpson's Celebrity Tweet about the CW Firing Ashlee Simpson:
CW catching up on MP (Melrose Place). Who writes this crap. I have had bad scripts to work with, but this? Thank God my sister is amazing. Got you some press.
Here is where I have to take a stand, Jessica Simpson! Stop bashing Melrose Place. I actually like the show. You do realize that sometimes the delivery is actually the awakening and is often times better than a lifeless written script.
However, I have to agree that it was definitely interesting to watch Ashlee playing a crazed-psycho seeking revenge, so I really don't know why it was that Ashlee was fired.
I'm thinking that, perhaps, Ashlee's character on Melrose Place reached a dead end or Ashlee's acting abilities and skills just were not broad enough. Or, then again, Ashlee may have been a bit bratty…(I mean, hard to work with). Or maybe it was just a case of Ashlee Simpson wanting more money than she's was worth. Well, that's just what I'm thinking.
Anyway, Ashlee will be missed. I thought the chemistry worked. Somebody should just get Ashlee back on the show because Violet Foster is, without question, the most interesting character on Melrose Place.