"First Class Fashionista" would like to invite you to shop:
Discount Designer Clothes
Discount Designer Shoes
Discount Designer Handbags
*BOOKMARK THIS SITE* Celebrity Fashionista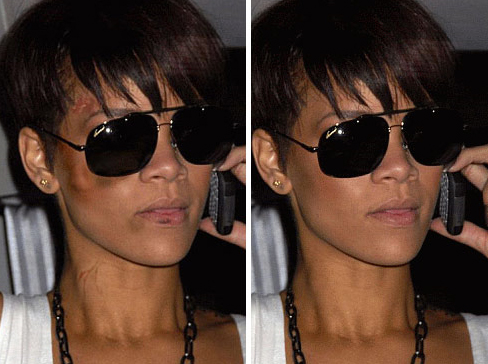 Here is where you can tell thousands of people what you think. Share a comment with thousands of visitors. *Copyright Protected. First Class Fashionista permits a direct homepage link and credit.
Rihanna's advice to women of domestic violence is f##k love. Rihanna says look at the situation in the third person, see it for what it really is and then make a decision.
~Rihanna Says
"Don't react off of love, F love. Come out of the situation and look at it third person, then make your decision because love is so blind."
Rihanna wanted to share her story with the world because she finally realized the impact she was having on young girls as a role model. Rihanna admits that it was wrong to go back to Chris Brown after he beat her (leaving her badly bruised and bloody with cuts on her lips, forehead and cheeks).
~Rihanna Says
"When I realized that my selfish decision for love could result in some young girl getting killed, I couldn't be the power responsible for telling them go back. Even if Chris [Brown] never hit me again, whose to say that their boyfriend won't. Who to say that they [the abuser] won't kill these girls."