"First Class Fashionista" would like to invite you to shop:
Discount Designer Clothes
Discount Designer Shoes
Discount Designer Handbags
*BOOKMARK THIS SITE* Top Celebrity Gossip Blogs
An Angry Lindsay Lohan Disowns Her Father and Says He Should be in Jail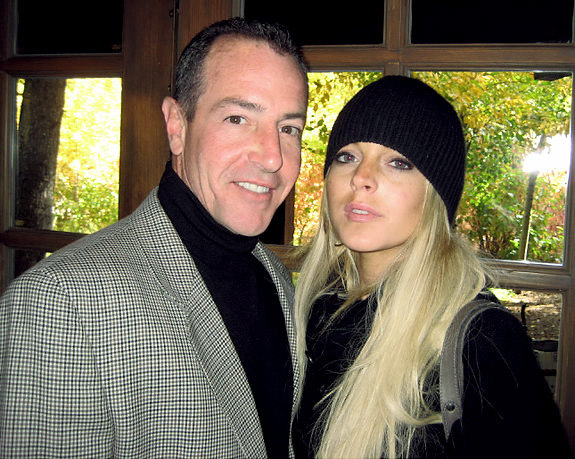 Here is where you can tell thousands of people what you think. Share a comment with thousands of visitors. *Copyright Protected. "First Class Fashionista" permits a direct homepage link and credit.
In recent interviews Lindsay Lohan's father, Michael Lohan, says that he fears that prescription drugs are destroying his daughter, Lindsay Lohan, and may be killing her. Michael says that his biggest fear is that Lindsay's story may have a similar ending to those of Heath Ledger, Michael Jackson and DJ AM.
According to reports, Michael wants conservatorship over Lindsay if she doesn't go back to rehab.
A very angry Lindsay tweeted:
My father is a lunatic and doesn't even deserve such a title since he's never been around in my life other than when he'd threaten me and my family. He should be where he has always put himself after verbally abusing and physically abusing people all my life-behind bars. It;s so sad to get a phone call from my baby sister just now asking, 'Why is daddy doing this?' He's crossed the lines and hurt me and my family for the last time…So much for having a 'Dad'…I'm going to spend some time with the ones that love me and I love now.
According to Us Magazine, Michael Lohan has also been releasing personal telephone conversations with Lindsay until she checks herself back into rehab. However, Lindsay is firing back, calling her dad a looser. Lindsay claims that the recordings are outdated and even edited.
Lindsay Tweeted:
Those recordings are from years ago. To release personal things is foul enough, but to edit them….
Lindsay says she hopes to show people how to be strong and to stand up for themselves and their loved ones.
Lindsay Lohan Tweeted:
Its so sad that I even have to share this with everyone, but I haven't had a real relationship with Michael Sr. in years. That is the truth. Xox, I just hope I can show others how to be strong through times & to be able to stand up for yourself and loved ones no matter what!