"First Class Fashionista" would like to invite you to shop:
Discount Designer Clothes
Discount Designer Shoes
Discount Designer Handbags
*BOOKMARK THIS SITE* Top Celebrity Gossip Blogs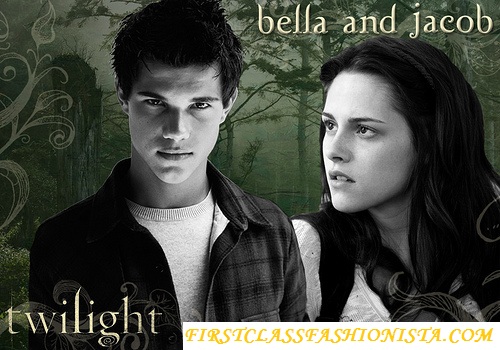 Here is where you can tell thousands of people what you think. Share a comment with thousands of visitors. *Copyright Protected. "First Class Fashionista" permits a direct homepage link and credit.
At a "New Moon" fan event in London on Wednesday, Kristen Stewart revealed that she is definitely on "Team Jacob"!
Kristen told over 2,000 "Twilight" fans that if she were friends with Bella she would tell her to be with Jacob.
~Kristen Stewart
If I was friends with Bella I'd be like, 'Please make life easier and date Jacob'.
Could this be a hint that the much talked about rumor that Kristen Stewart and Robert Pattinson are dating, isn't true? That, perhaps, Kristen would rather date Taylor Lautner!
Whose team are you on? Team Edward or Team Jacob? What do you think about Kristen being on Team Jacob?