Jennifer Lopez, known as J.Lo, is still Jenny from the block and now we have learned that J.Lo is also a member of the Celebrity Sex Tape club. Apparently, Jennifer Lopez and ex Ojani Noa made a sex tape on their honeymoon in 1997. Now Ojani wants to use the footage, shot by him, in a movie tentatively titled "How I Married Jennifer Lopez: The J.Lo and Ojani Noa Story".
Reportedly, however, Jennifer has successfully stopped its release and is allegedly suing Ojani for planning to release the explicit material. According to the "National Enquirer", the explicit material includes:
1. Lopez checking herself out in front of a bathroom mirror, clad only in a bra and panties.

2. Lopez, wearing skimpy underwear, being spanked in bed by Noa.

3. J.Lo jumping on a motorcycle in a short dress and no underwear.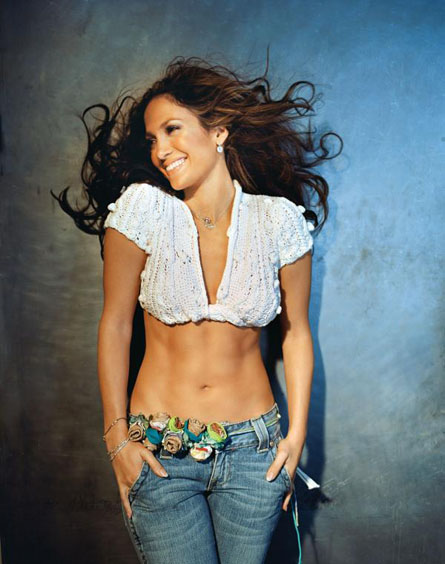 Here is where you can tell thousands of people what you think. Share a comment with thousands of visitors. *Copyright Protected. "First Class Fashionista" permits a direct homepage link and credit.