"First Class Fashionista" would like to invite you to shop:
Discount Designer Clothes
Discount Designer Shoes
Discount Designer Handbags
*BOOKMARK THIS SITE* Top Celebrity Gossip Blogs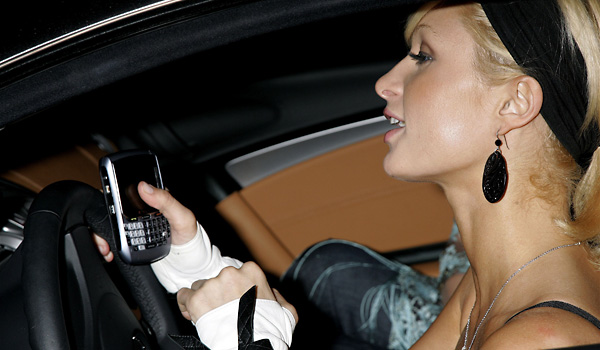 Here is where you can tell thousands of people what you think. Share a comment with thousands of visitors. *Copyright Protected. "First Class Fashionista" permits a direct homepage link and credit.
Paris Hilton has been photographed on several occasions breaking California's "Cell Phone Law". Under the new cell phone law, California prohibits the use of handheld mobile phones while driving.
Interestingly, Governor Arnold Schwarzenegger's Wife, The First Lady of California, Maria Shriver, also apologized for breaking this law when a photograph surfaced of her talking on her handheld cell phone while driving.
Note: Governor Arnold Schwarzenegger signed a bill, effective July 1, 2008, making it against the law to drive and use a handheld communication device while operating a motor vehicle.