*BOOKMARK THIS SITE*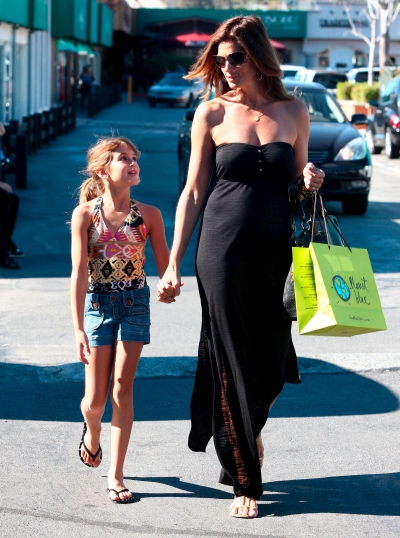 Here is where you can tell thousands of people what you think. Share a comment with thousands of visitors. *Copyright Protected. "First Class Fashionista" permits a direct homepage link and credit.
Okay, here's the story… A picture of Cindy Crawford's daughter, Kaia, was taken while she was bound and gagged to a chair in a t-shirt and shorts. Supposedly, this photo was taken of Kaia when she was only seven years old by a former nanny while playing a game of "Cops and Robbers", Kaia tells Mom Cindy.
Reportedly, Cindy had no knowledge of the photo and was shocked when she found out about it.
Anyway German Model Edis Kayalar, a friend of the nanny, got his hand on the photo and threatened to go public, attempting to extort $100,000 dollars from Cindy Crawford and her husband, Randy Gerber. He is currently in custody.
Note: Cindy Crawford intends to legally prosecute anyone who attempts to distribute or publish this photo.