"First Class Fashionista" would like to invite you to shop:
Discount Designer Clothes
Discount Designer Shoes
Discount Designer Handbags
*BOOKMARK THIS SITE* Top Celebrity Gossip Blogs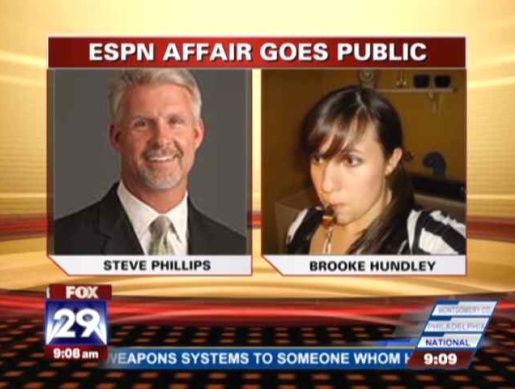 Here is where you can tell thousands of people what you think. Share a comment with thousands of visitors. *Copyright Protected. "First Class Fashionista" permits a direct homepage link and credit.
Okay, I watched an interview with Brooke Hundley. You know the 22 year-old girl who had the scandoulous affair with Sports Analyst Steve Phillips?
Well, in this interview, she didn't really say why she got involved with Phillips but Brooke Hundley insists she has taken responsibility for her own actions and she wants Steve Phillips to do the same.
I take responsibility for my own actions and I would hope, at some point, he would grow up and take responsibility for his own actions, as well.
~Brooke Hundley
Interestingly, in this interview, Hundley says that her breaking point of the whole public scandal is the criticism that she has received. She even says that one night a friend had to come and stay with her because he was concerned that mentally she would not be able to take much more.
When Hundley was asked about the following 911 call made by Phillips' wife, Marni Phillips: "Please Hurry. I have a crazy woman who is involved with my husband and she's come to harm me and my children.", Hundley explains that she recognizes the fear in Marni's voice and she would never want anyone else to go through what she was going through.
Note: This 911 call was made when Hundley hand delivered a letter exposing her affair with Phillips.
The Following is an Excerpt from Hundley's Letter:
…I'm not just some random girl he had sex with in parking lots. I'm sick of hiding and sneaking around.
~Brooke Hundley
What's even more interesting in this interview, however, is that Hundley says that she felt she was pressured to have sex with Phillips.