"First Class Fashionista" would like to invite you to shop:
Discount Designer Clothes
Discount Designer Shoes
Discount Designer Handbags
*BOOKMARK THIS SITE* Celebrity Oops
Tiger Woods and Rachel Uchitel Seen Kissing at Griffin Nightclub, NYC (?)
Rachel Uchitel says she's no home wrecker and the rumors of her having an affair with Tiger Woods is absolutely false. Do you believe her? Will Rachel sing another song soon? Is she attempting to a cover-up for Tiger?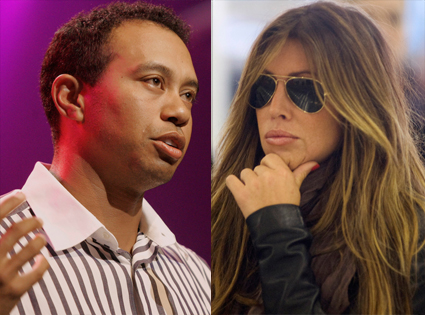 Here is where you can tell thousands of people what you think. Share a comment with thousands of visitors. *Copyright Protected. "First Class Fashionista" permits a direct homepage link and credit.
Here's the story…
Rachel Uchitel insists the whole thing is ridiculous and she met Tiger Woods only twice, but Tiger loves her.
Rachel tells the "New York Post" that she initially met Tiger Woods through a mutual friend at a bar and later met him again when he came to the nightclub where she worked. At this nightclub, Rachel says she only escorted Tiger to his VIP table and introduced him to his waitress.
Rachel Uchitel explains she was shocked to later hear rumors that she and Tiger were seen kissing at the club and that she "hung-out" by his table just to make sure everything was okay.
Rachel adds that it is her job to know the celebrities but says she doesn't have sex with them, and she did not have an affair with Tiger Woods.