Reportedly, the woman who was taken to the hospital by ambulance from the Woods' home in Florida at around 2:30 am has said to been identified as Tiger Woods' Mother-In-Law and Wife Elin Nordegren's Mom, Barbro Holmberg. Supposedly, Barbro was suffering from stomach pains.
Interestingly, however, Barbro Holmberg is a Swedish Politician who is to return to office next week.
It is believed that Governor Elin Nordegren was seen leaving the hospital this morning.
Update: Barbro Holmberg has been released from the hospital and is reportedly recovering. No further details were shared with the public.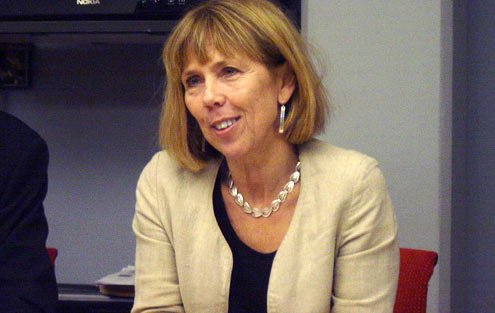 Here is where you can tell thousands of people what you think. Share a comment with thousands of visitors. *Copyright Protected. "First Class Fashionista" permits a direct homepage link and credit.

"First Class Fashionista" would like to invite you to shop:
Discount Designer Clothes
Discount Designer Shoes
Discount Designer Handbags
*BOOKMARK THIS SITE* Celebrity Oops

What Tiger Woods Said About Sex with His Wife
Tiger Woods and Rachel Uchitel Seen Together
Tiger Woods Voicemail
Tiger Woods and Jaimee Grubbs Affair Details
Tiger Woods 'Private Matter' Debate
Tiger Woods Text Messages
Tiger Woods Face After Car Accident