Here's the latest Tiger Woods rumor…
Did Tiger Woods Have a Child Outside of Wedlock?
I went to the grocery store last night and at the checkout stand I read the headline: "Tiger Woods Love Child and Sex Tape" and my mouth dropped.
However, I have to tell you that this unbelievable, jaw dropping, attention grabbing headline was splashed across the cover of "The National Enquirer"…So does Tiger Woods really have a love child?
Well, at this point, we all have to remember that it was in fact "The National Enquirer" that first reported on the "Tiger Woods' Cheating Scandal" and "Tiger Woods' Mistresses".
So could it be…? Forget the "sex tape", very popular among celebrities! Could Tiger Woods really have a child born outside of wedlock? If so, was this child conceived during his marriage to his wife, Elin Nordegren?
AND, more importantly, what I really want to know is- Who banked on Tiger? Have you ever heard the song 50 Cent's "Baby By Me", written by Ne-Yo? Look it up and listen to the following home-run hitting lyrics: "Have a baby by me. Baby, be a millionaire."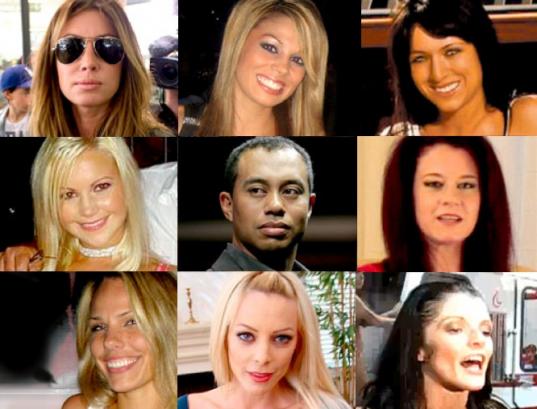 Here is where you can tell thousands of people what you think. Share a comment with thousands of visitors. *Copyright Protected. First Class Fashionista permits a direct homepage link and credit.
First Class Fashionista would like to invite you to shop:
Discount Designer Clothes
Discount Designer Shoes
Discount Designer Handbags
*BOOKMARK THIS SITE for Updates* Celebrity Oops