Thank You Wendy Williams. But Why Weren't We Mentioned?
I knew something was happening on the internet when my site was being hit with keywords like: Regina King Dating, Regina King and Malcolm Jamal Warner, Malcolm Jamal Warner Girlfriend, Malcolm Jamal Warner dating, Malcolm Jamal Warner and Regina King, Malcolm Jamal Warner Regina King. So as I was doing my homework-reviewing and taking notes on my favorite tabloid publications and television talk shows-for "First Class Fashionista", I discovered that Regina King was on the "Wendy Williams Show" earlier in the day.
Anxious to know what the interview was about, I pushed play on my DVR and watched as I waited, wondering what triggered the "Regina King Dating" keyword searches that literally slammed my site. The interview was short; but it seemed unusually long until it got to the point which must have really excited Wendy Williams' guests and her much wider television viewing audience!
During this interview, Wendy Williams and Regina King chit-chatted about Regina King's thigh-high boots (I loved them), Regina's character on the hit series, "Southland", how Regina coaches a cheer-leading team of young girls who are very emotional and characteristically boy crazy, and how Regina is a big sports fan—All very interesting because I'm a fan of Regina King.
Who remembers watching Regina on 227? It's a show I would probably watch today if it aired on TV Land.
Anyway, I was like, there has to be more to this interview! Then the interview suddenly turned and Wendy Williams presented the topic of "dating and relationships". And that was it! Wendy Williams seemed to walk on egg shells as she carefully asked Regina King about her divorce, her son and her MAN.
Here's what the viewing audience discovered: Regina King was married for 9 yrs and has been divorced for 4 years. Regina is a very proud mother of one child who is 13-years-old…But guess who was talked about but never revealed? The name of Regina King's MAN. She referred to her mystery man as a "wonderful man" and Wendy bated and intrigued her viewing audience by sharing that she was told to keep Regina's mystery man a secret— only revealing that the mysterious "wonderful man" was a real man-with much, much emphases being placed on the "real man".
However, Wendy dropped this tidbit of a clue: Regina's wonderful man is actually a friend to the show and has appeared on the "Wendy Williams Show. I'm guessing to probably promote the Lifetime Network's television series "Sherri", starring Sherri Shepherd and Malcolm Jamal Warner.
So I believe that this unsolved 'Wendy Williams Show" puzzler is what sparked the above keyword searches. I love it! Thank you Wendy Williams because this is an original story at First Class Fashionista. I definitely know who Regina King's wonderful man is! And here's why!
Our junior blogger, 14, spotted Regina King and Malcolm Jamal Warner at The Nuggets vs The Lakers Playoff Game 4 in Denver, Colorado on Monday, May 25, 2009 and actually approached Malcolm to seek an-ongoing networking opportunity. Our story ""Malcolm Jamal Warner and Regina King at NBA Game"" was published the next day on May 26, 2009.
I wish somebody would have mentioned us! No hard feelings though. I'm a fan of both Regina King and Wendy Williams. I'll keep watching to see what happens next. Wendy Williams is my friend who is an Aunt in my head.
~A True Fan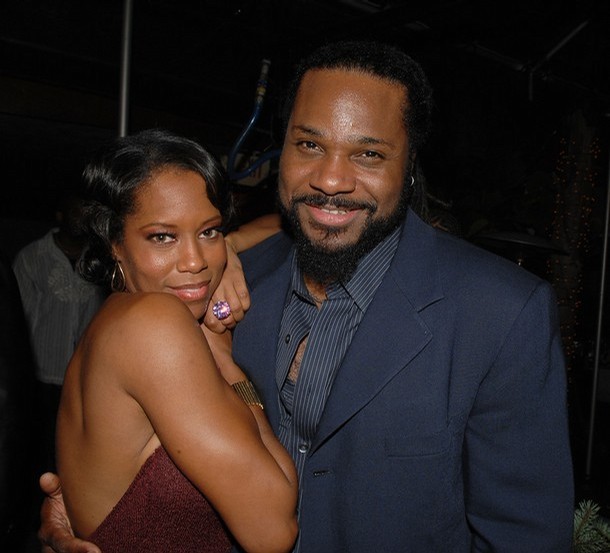 Here is where you can tell thousands of people what you think. Share a comment with thousands of visitors. *Copyright Protected. First Class Fashionista permits a direct homepage link and credit.