In , "I'll Scream Later", Marlee says that William Hurt verbally and physically abused her throughout their two year relationship. She writes about how she didn't know who to talk to or how to get out. She says she was told to keep everything a secret, including going to rehab for her drug addiction.
In a recent interview, Marlee was asked why she has decided to tell her story now.
~Marlee Matlin
I was 19 and he was 35. I wasn't educated that it was okay to ask for help. I didn't know that you could ask for help. I didn't know that you could call 911. I didn't know that you could talk to your neighbor. I didn't know any of those things. I was a drug addict and it over took my life.

Everything started when I was 13-years-old and now my eldest is 13. I started using drugs when I was 13. I want them [my children] to have a better life than I did.
In response to Marlee Matlin's book, William Hurt says that he has apologized for any pain that he caused and that he wishes Marlee and her family nothing but good.

---
William Hurt and Marlee Matlin Costar in "Children of a Lesser God"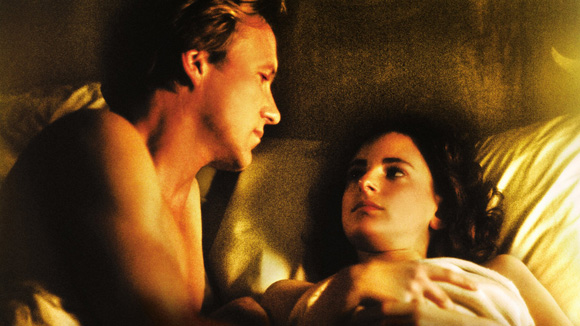 Here is where you can tell thousands of people what you think. Share a comment with thousands of visitors. *Copyright Protected. First Class Fashionista permits a direct homepage link and credit.
First Class Fashionista would like to invite you to shop:
Discount Designer Clothes
Discount Designer Shoes
Discount Designer Handbags
*BOOKMARK THIS SITE for Updates* Celebrity Couples