Star Trek's William Shatner has a new celebrity talk show called "Raw Nerve" on the Biography Channel. William's celebrity talk show will feature celebrity interviews. Check your local listings for dates & times.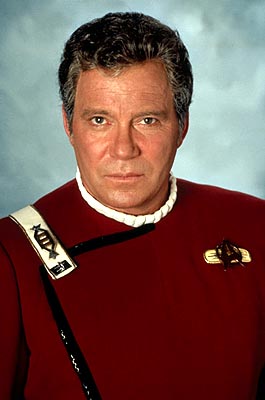 Here is where you can tell thousands of people what you think. Share a comment with thousands of visitors. *Copyright Protected. First Class Fashionista permits a direct homepage link and credit.

Take a look at these upcoming celebrity interviews:
~Shatner Interviews Tim Allen
Tim Allen sits down to discuss raw topics. Shatner learns of Allen's stint with alcoholism, the loss of his father and how he made it in show business after going to prison for cocaine possession. Allen talks about his passion for cars and motorcycles and how he feels like he is finally running his own race in life.
~Shatner Interviews Porn Star Jenna Jameson
William Shatner has a one-on-one discussion with the world's most famous porn star, Jenna Jameson. Shatner talks to Jameson about the loss of her mother to cancer, her rough upbringing and her fascinating career in the adult entertainment business. Jameson speaks about her new found passion for PETA and the love of her life, former UFC champion, Tito Ortiz.
~Shatner Interviews Jimmy Kimmel
William Shatner has an intimate discussion with television host and comedian, Jimmy Kimmel. Shatner learns about Kimmel's former marriage, the start of his career and his relationship with long time friend, Adam Carolla. Kimmel gives some insight on what it's like to host a late night talk show alone and what he enjoys doing when he doesn't have to work.
~Shatner Interviews Kelsey Grammer
Five-time Emmy and two-time Golden Globe winning actor, Kelsey Grammer sits down with host, William Shatner for a personal conversation. Shatner talks to Grammer about the family tragedies in his life; his bout with alcoholism and the heart break of his childhood. Grammer speaks out about his successful career and people in his life who keep him happy and grounded.
~Shatner Interviews Judy Sheindlin
William Shatner and Judge Judy Sheindlin sit down for a one-on-one conversation. Shatner talks to Judge Judy about her childhood, marrying her husband twice and her mega-hit television series. Judge Judy gives some insight as to how she makes her quick and accurate judgments inside the courtroom.
First Class Fashionista would like to invite you to shop:
Discount Designer Clothes
Discount Designer Shoes
Discount Designer Handbags
*BOOKMARK THIS SITE for Updates* Celebrity Couples