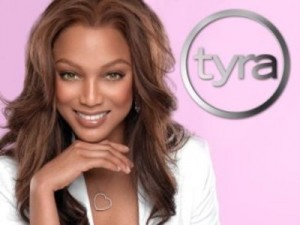 Tyra Banks has announced that this season (Season 5) of The Tyra Show will be the last season… EVER!
Hmmm… maybe America doesn't want to watch a show about people with two vaginas.
On Tyra's website, she wrote: "This will be the last season of The Tyra Show. I've been loving having fun, coming into your living rooms, bedrooms, hair salons for the past 5 years…There's a lot cooking right now and a lot of fire burning in my heart. And I salute you my amazing family of viewers; without you there never would have been a Tyra Show. I really love you all."
Tyra says that she will focus more on her production company, Bankable Studios. And of course shows which the First Class Fashionista Family loves like America's Next Top Model and True Beauty will still be on.
Seriously?
This sounds exactly like someone else…Oh yeah, Oprah. Is someone being a copycat? Tell us what you think.