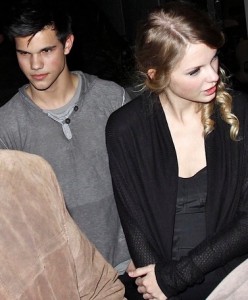 A source very close to Taylor Swift has said that the Taylors have split. "It was never a big deal to begin with. The media made way more out of it than it is. They went out on a few dates and realized this was just not going anywhere." Says the source.
The day after Taylor Lautner hosted Saturday Night Live, he flew to Nashville to surprise Taylor Swift for her 20th birthday. After the party, the Taylors decided to just remain friends.
This seems very fishy to me. They are both in the movie Valentine's Day, so were they just trying to get publicity for their movie by going out and then a mysterious break-up?