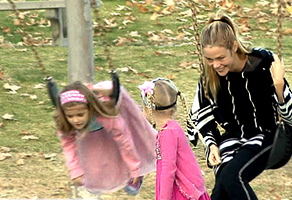 Denise Richards is all smiles when she takes her daughters (also Charlie Sheen's daughters) to the park after she learns about ex-husband, Charlie Sheen's Christmas day arrest.
They have also announced that Charlie Sheen and current wife Brooke Mueller will be getting a divorce. I guess Charlie will be hanging out in the 3-times divorced club.
Way to go Charlie. Not.