Cincinnati Bengals Wide Receiver Chris Henry, 26, died last month after reportedly jumping from a moving truck driven by Fiance Leilani Tonga during a heated argument. They were to be married in just 3 months. So what happened? Was it really an accident? Did Chris Henry want to kill himself? Do you think that Leilani Tonga is partially responsible for Chris' death?
In a recent interview with ESPN's "Outside the Lines", Leilani says Chris Henry had too much going for him to want to end his life.
I think he thought maybe he was going to land. I wasn't going fast. Maybe he was scared because he saw someone calling the police. I have no idea what was going through his head; but as far as him wanting to end his life…No. He had so much going for him.
The 911 Calls.
~Female 911 Caller
"I'm driving behind a yellow truck. It's got a black man on it with no shirt on and he's beating on the back of this truck window, and the truck is driving. I don't know if he's trying to break-in it or something, it just looks crazy. It's a girl driving it."
~Male 911 Caller
"I'm on Oakdale Road. I just pulled up and there's a man in the road. He looks dead. There's no movement."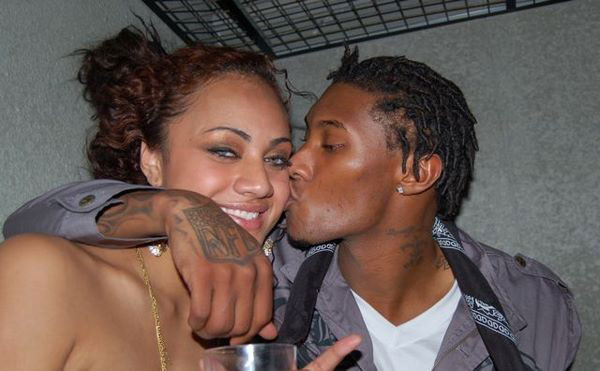 Here is where you can tell thousands of people what you think. Share a comment with thousands of visitors. *Copyright Protected. First Class Fashionista permits a direct homepage link and credit.
First Class Fashionista would like to invite you to shop:
Discount Designer Clothes
Discount Designer Shoes
Discount Designer Handbags
*BOOKMARK THIS SITE for Updates* Celebrity Deaths