It was more than just a surprise birthday party, it was a weekend bash!
The Itinerary:
Friday:
Los Angeles Dodgers Matt Kemp, Rihanna and about 30 friends partied at celebrity hot spot, Revolver Nightclub in Scottsdale, Arizona.
Saturday:
Matt Kemp surprised Rihanna with an exotic birthday party in Scottsdale. The birthday bash ambiance creativity included: A Jamaican Chef, flowers, Sprinkles cupcakes, tiki torches in the pool, engraved bottles of Ace champagne and Johnny Walker Blue. Rihanna's cake was even decorated with pictures of Rihanna's 13 tattoos.
Rihanna Got Gifts…!
Gifts:
Rihanna received a lap dance to "So Hard" from a midget porn star, named "Bridget the Midget".
Gift Highlight: Matt Kemp gave Rihanna a lavish custom diamond necklace.
The Guests:
Reportedly, 40 guest attend Rihanna's birthday party.
Sunday:
Matt Kemp and Rihanna went to brunch with guests.
Rihanna Gossip: Matt Kemp and Rihanna deny that they are dating. Rihanna says that they are just friends. What do you think?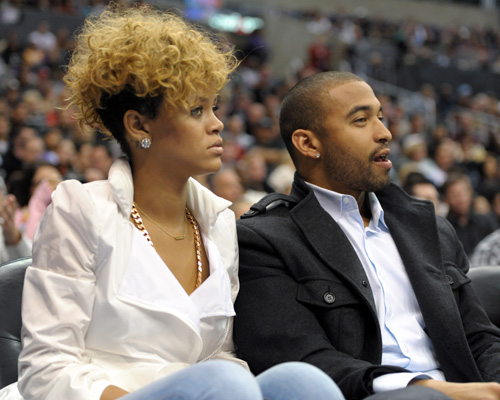 Here is where you can tell thousands of people what you think. Share a comment with thousands of visitors. Hot or Not? *Copyright Protected. First Class Fashionista permits a direct homepage link and credit.
First Class Fashionista would like to invite you to shop:
Discount Designer Clothes
Discount Designer Shoes
Discount Designer Handbags
*BOOKMARK THIS SITE for Updates* Celebrity Birthday Party Ideas