First Class Fashionista would like to invite you to shop:
Discount Designer Clothes
Discount Designer Shoes
Discount Designer Handbags
*BOOKMARK THIS SITE for Updates* Celebrity Fashionista
Slim Fast 'Slim Your Style' Fashion Show Featuring Everyday Women Who Have Lost A Significant Amount of Weight; I Wish I Was A Skinny Bitch!
I subtitled this article
"I Wish I Was A Skinny Bitch"
Because this story reminded me of a recent incident. I was out for an evening of comedy (sometime last summer) when I overheard a young woman commenting on my attire. I don't remember which blouse I was wearing but I wore black jeans that evening, which probably made me look "skinny." I believe the young woman was telling her friend that she thought my outfit was cute or that she simply liked my jeans when I heard her friend say, "I wish I was a skinny bitch. They can wear anything." Needless to say I took this as a compliment! Since that day I have been wanting to write a blog or even launch a site entitled "I Wish I Was A Skinny Bitch;" exposing the fact that overweight women continuously discriminate against "skinny" women. Yes some women are gifted with a figure flattering metabolism but most women who maintain their weight have chosen a lifestyle of healthy eating and exercise. I am proud to say that in 2001, I am one of those everyday women who opted to adopt a healthier lifestyle and lost well over 40 pounds. It has been seven years now and I still exercise at least three times a week and when given a choice I opt for the healthier food. Therefore, I can say with pride that I am proud to be an accomplished "Skinny Bitch." P.S. I don't encourage the use of diet aids. Leave a comment. Tell our visitors what you think.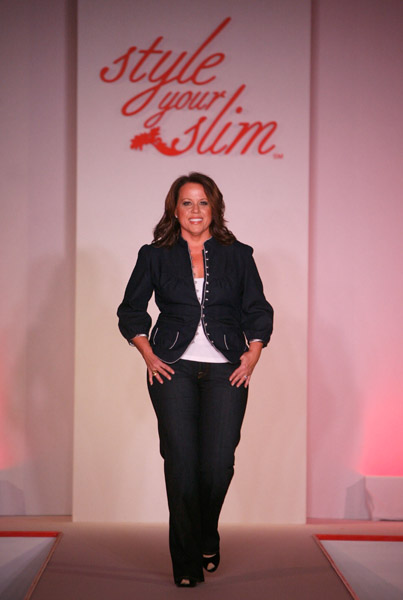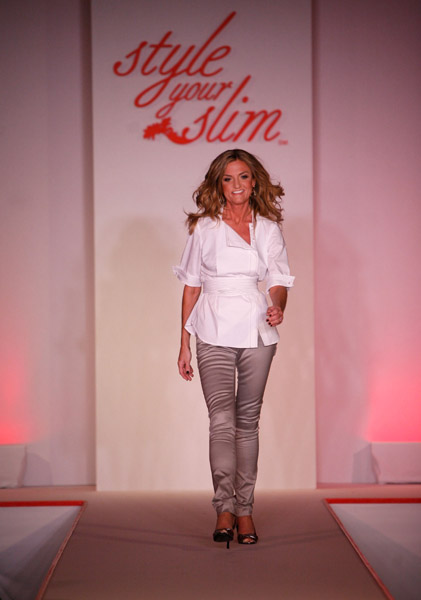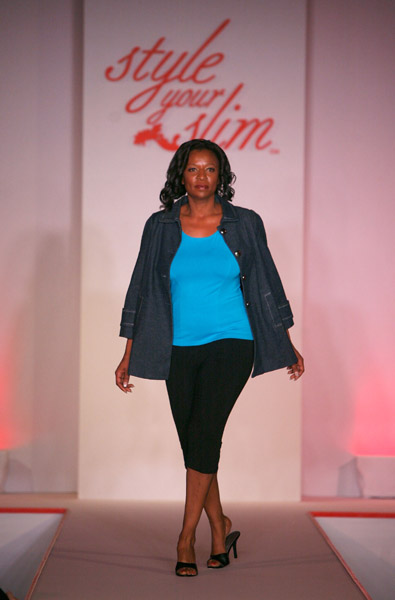 Slim Fast
hosted a
"Style Your Slim" Fashion Show
which celebrated the accomplishments of
"real women"
who had lost a significant amount of weight using
Slim Fast products.
Everyday women who have reached their
weight loss goals
strutted their stuff on the "Slim Your Style" runway in Hollywood, California January 2008.