Baywatch Babe Nicole Eggert Now
Former Baywatch babe, Nicole Eggert, was grocery shopping one day and she saw a humiliating picture of herself in a bikini on the cover of a magazine. The tabloid was making fun of Nicole Eggert for gaining weight.
Why Nicole Eggert Gained Weight:
Nicole Eggert attributes her weight gain to the loss of her father. She says she didn't workout for two years and loved to eat fast food.
Nicole Eggert Fight's Back:
Nicole Eggert decided to fight back by joining in on the fun, starring in a Funny or Die spoof.
"I'm a real woman and real women gain weight," says Nicole Eggert. Source: Funny or Die
Nicole Eggert is Now 'The Biggest Loser'
Nicole Eggert didn't stop there. She joined VH1's Celebrity Fit Club. Now, Nicole has lost 15 lbs and is showing off her new bikini body.
Nicole says she feels confident and in the best shape of her life.
---
Nicole Eggert's Diet and Workout Routine
Breakfast: Oatmeal
Lunch: Large Salad
Dinner: Chicken or Fish and Vegatables
Workout Routine: Hikes 5 days a week
Alternate Workout: Treadmill
Snack: Lowfat Yogurt or Dark Chocolate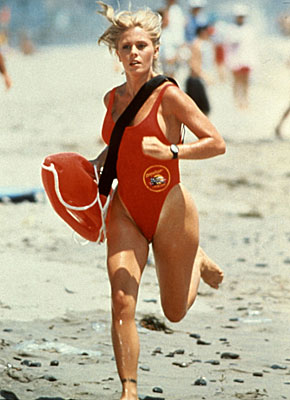 Here is where you can tell thousands of people what you think. Share a comment with thousands of visitors. Hot or Not? *Copyright Protected. First Class Fashionista permits a direct homepage link and credit.
First Class Fashionista would like to invite you to shop:
Discount Designer Clothes
Discount Designer Shoes
Discount Designer Handbags
*BOOKMARK THIS SITE for Updates* Celebrity Weight Loss Secrets