First Class Fashionista would like to invite you to shop:
Discount Designer Clothes
Discount Designer Shoes
Discount Designer Handbags
*BOOKMARK THIS SITE for Updates* Celebrity Fashionista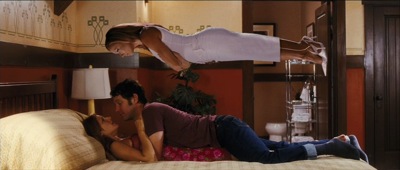 I am highly anticipating this movie. The opening day is February 1, 2008. Interestingly enough, Eva Longoria Parker's character Kate seems to be very similar to
Desperate Housewives' Gabriel;
like the spirit of Kate, Gabriel would do anything to win back and keep Carlos from Edie. In her everyday walk of life, Eva has also had to deal publicly with rumors of infidelity on behalf of her husband. The media has coined her outraged public address of this situation as Eva Longoria Parker's real life "Over My Dead Body."
Devastated when his fiance Kate (Eva Longoria Parker) is killed on their wedding day, Henry (Paul Rudd) reluctantly agrees to consult a psychic named Ashley (Lake Bell) at the urging of his sister Chloe (Lindsay Sloane). Despite his skepticism over her psychic abilities, Henry finds himself falling hard for Ashley, and vice versa. However, Ashley is being haunted by Kate's ghost who considers it her heavenly duty to break up Henry and Ashley, if it is the last thing she does on earth!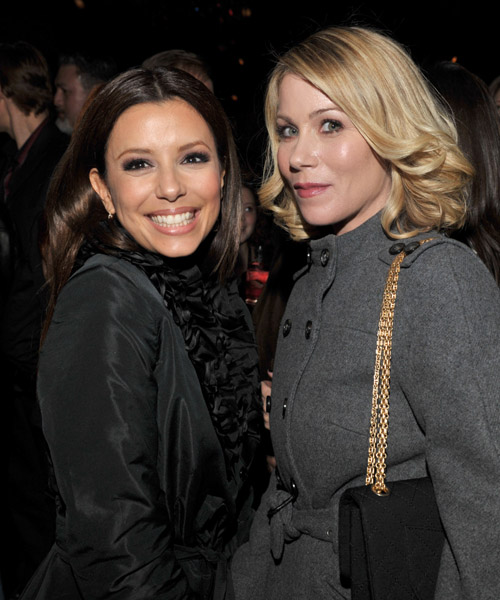 Eva Longoria Parker and Christina Applegate ( "Married With Children" child star) at "Over My Dead Body" movie premier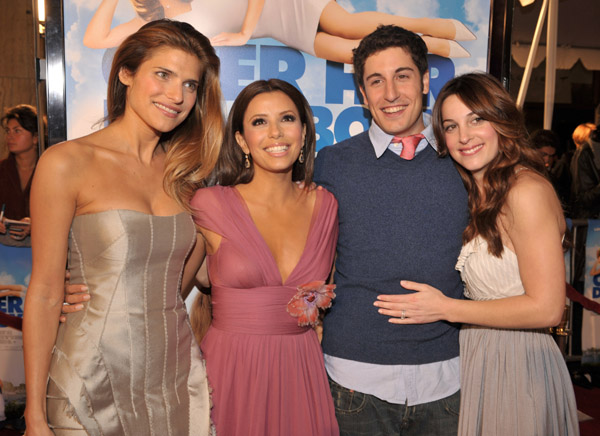 Lake Bell, Eva Longoria Parker, Jason Biggs and Lindsay Sloane at the premiere of "Over Her Dead Body" at Archlight Cinemas on January 29, 2008 in Hollywood, California.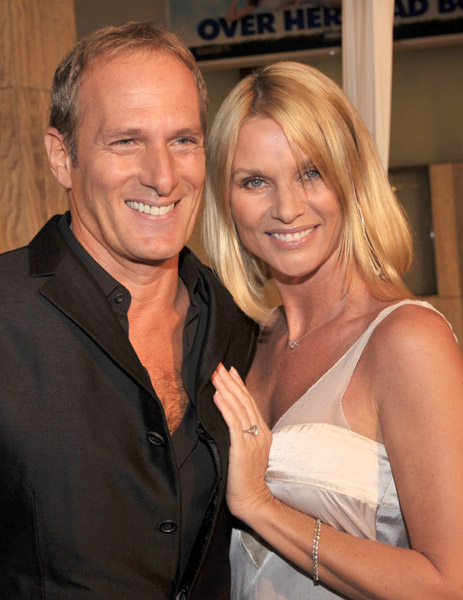 Micheal Bolton attends "Over My Dead Body" movie premier with Desperate House Wives' Nicollette Sheridan (Edie) Are they dating?
Leave a comment. Tell our visitors what you think.