Alicia Keys, accompanied by her man (Swizz Beatz), hosted Gotham Magazine's Annual Gala held at Capitale in New York City.
Everyone seems to be commenting on how happy Alicia Keys is with Swizz Beatz- Some bloggers even dare to ask, "Will Alicia Keys' music change?"
But Swizz Beatz is not yet a divorced man.
This picture of Alicia Keys and Swizz Beatz together on the red carpet of the Gotham Magazine party has hit the net hard.
The talk is that Swizz Beatz and wife Mashonda's divorce is in its final stages.
Reportedly, Swizz Beatz and R&B singer and writer Mashonda separated in April of 2008. Swizz Beatz and Mashonda have a son together.
*I hear that when the divorce is final, however, Alicia Keys will proudly wear an engagement ring. No more hiding.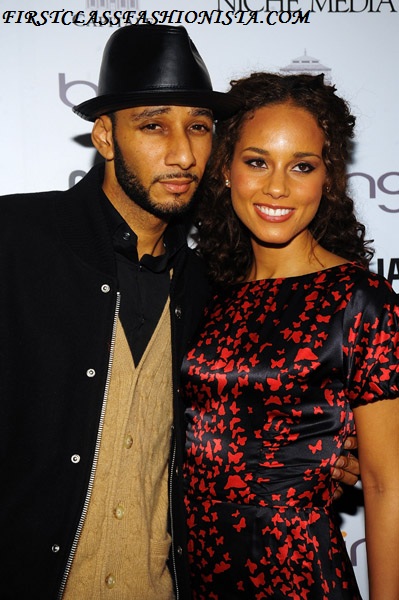 Alicia Keys and recording artist Swizz Beatz on the red carpet of Gotham Magazine's March issue release party hosted by Alicia Keys and presented by Bing at Capitale in New York City on March 15, 2010.
First Class Fashionista would like to invite you to shop:
Discount Designer Clothes
Discount Designer Shoes
Discount Designer Handbags
*BOOKMARK THIS SITE for Updates* Dating Celebrities