After seven years of marriage, Kate Winslet and Sam Mendes shockingly announced their separation and impending divorce.
The Release Statement:
Kate and Sam are saddened to announce that they separated earlier this year. The split is entirely amicable and is by mutual agreement. Both parties are fully committed to the future joint parenting of their children.
And now people are talking and, well, bloggers are blogging.
~The Daily Telegraph Excerpt:
Is Kate Winslet Cursed by the Oscars?
"Winslet, 34 accepted the Best Actress gong for 'The Reader' last year she made no mention of Mendes, 44, who won an Oscar for his direction of 'American Beauty' in 1999. She had only a month earlier praised Mendes to the hilt when she won a Golden Globe for 'Revolutionary Road', which is being reported as the beginning of the end of their relationship."
~ivillage Excerpt:
Did Working Together Tear Kate Winslet and Sam Mendes Apart?
"Mendes and Winslet have made no comments beyond the official statement, which said that the split was "entirely amicable." (Is any divorce ever entirely amicable?) But friends say that the couple's problems started — or at least, came to a head — when Mendes directed Winslet in the 2008 film 'Revolutionary Road'."
Did Sam Mendes Have an Affair with Rebecca Hall?
And the latest "Kate Winslet and Sam Mendes" divorce gossip is that, perhaps, Sam Mendes may have had an affair with Rebecca Hall.
Note: Kate Winslet and Sam Mendes have have a six-year-old son, Joe Alfie Winslet Mendes, and Kate also has a nine-year-old daughter, Mia Honey, from her previous marriage.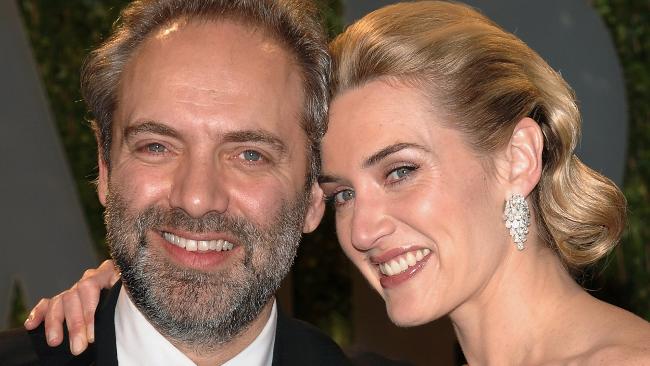 Here is where you can tell thousands of people what you think. Share a comment with thousands of visitors. Hot or Not? *Copyright Protected. First Class Fashionista permits a direct homepage link and credit.
First Class Fashionista would like to invite you to shop:
Discount Designer Clothes
Discount Designer Shoes
Discount Designer Handbags
*BOOKMARK THIS SITE for Updates* Kate Winslet Sam Mendes Divorce and Rebecca Hall