Erin Andrews Peephole Stalker Sentenced to 2 1/2 Years
ESPN Reporter Erin Andrews' peephole stalker was sentenced to 2 1/2 years in prison for secretly taking pictures and creating videos of Erin Andrews through the peephole of Erin's hotel rooms and posting them on the internet.
Reportedly, Erin Andrews' peephole stalker, Michael Barrett, followed Erin around the country and booked rooms right next to hers. S-C-A-R-Y!
At his sentencing, Michael Barrett apologized to Erin Andrews and his family. But Erin is very angry and she says 30 months just isn't enough for what Michael Barrett has done.
Unfortunately, some of the Erin Andrews peephole video links are still on the world wide web.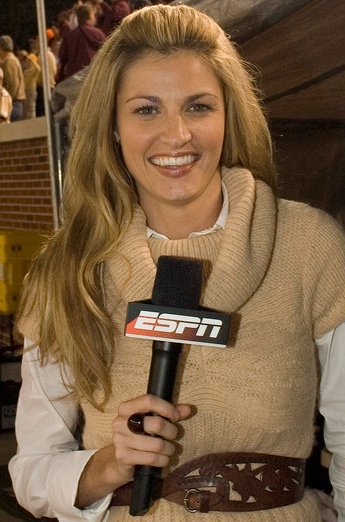 Here is where you can tell thousands of people what you think. Share a comment with thousands of visitors. Hot or Not? *Copyright Protected. First Class Fashionista permits a direct homepage link and credit.
First Class Fashionista would like to invite you to shop:
Discount Designer Clothes
Discount Designer Shoes
Discount Designer Handbags
*BOOKMARK THIS SITE for Updates* Erin Andrews Peephole Stalker