FirstClassFashionista would like you to shop: DesignerClothes@FirstClassFashionista
DesignerShoes@FirstClassFashionista
DesignerHandbags@FirstClassFashionista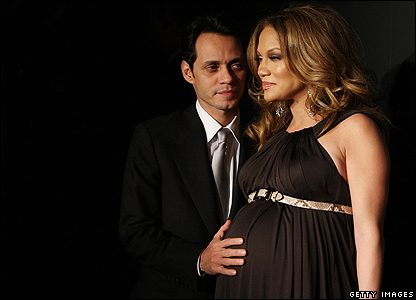 FirstClassFashionista would like to congratulate Jennifer Lopez and Marc Anthony on the arrival of their twins. Early Friday, February 22, 2008, 39 year old Jennifer Lopez gave birth to fraternal twins (a girl and a boy) at an undisclosed location on Long Island, NY. Purportedly, Jen will sell pictures of her twins for 6 million dollars.
First Born : Baby Girl, 5 pounds 7 ounces
Second Born: Baby Brother, 6 pounds