Former friend and employee, Adrienne Baravetto, filed a lawsuit against Whitney Port at the Los Angeles Superior Court on March 19, 2010, reportedly claiming she is the real designer of Whitney Port's clothing line, Whitney Eve.
Inspired by her personal vintage clothing line, Adrienne Baravetto designed for Whitney Port and her father, Jeffery Port, in 2008 when Whitney Eve was called Eve & A.
The suit claims that Whitney made little or no changes to Adrienne Baravetto's designs and Baravetto was wrongfully excluded as a recognized contributing designer.
Adrienne Baravetto is seeking $90,000 in back pay with punitive and statutory damages.
However, Whitney Port's lawyer, Michael A. Taitelman, calls the suit "baseless and without merit."
"Adrienne Baravetto worked for Whitney Eve for a short period of time ending in early 2008. For more than two years, she has been silent. For reasons that we will uncover she has decided to make these unsubstantiated allegations at this time (Michael A. Taitelman, March, 2010)."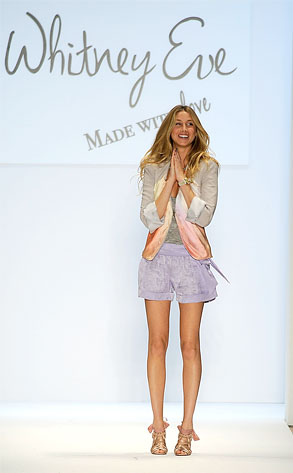 Here is where you can tell thousands of people what you think. Share a comment with thousands of visitors. Hot or Not? *Copyright Protected. First Class Fashionista permits a direct homepage link and credit.

First Class Fashionista would like to invite you to shop:
Discount Designer Clothes
Discount Designer Shoes
Discount Designer Handbags
*BOOKMARK THIS SITE for Updates* Lawsuits Against Celebrities