Marisa Miller's Hot Harley Davidson Calender Photos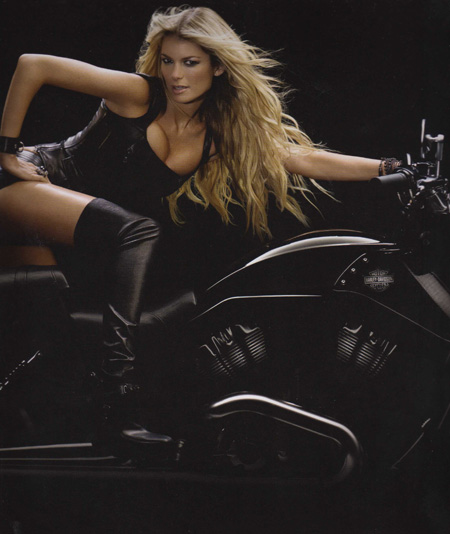 Victoria's Secret Supermodel Marisa Miller, 31, is the new face of Harley Davidson.
"This is what I do in my free time. I ride. I've grown up around Harley bikes my whole life. My dad rides and then I met my husband, I saw his love for riding. It's one of those things I was destined to do."
Marisa Miller says she is addicted to riding and riding even helps to keep her in shape.
"It's kind of like an isometric contraption. I'm supporting a 500 lb bike with my legs, so my legs get a little bit of a workout."
If this Harley Davidson ad campaign isn't hot enough, what's even hotter is that Marisa Miller will also be designing some comfortable yet fashionable riding wear for Harley Davidson. Now that's hot. Or is it just Victoria's Secret Model Marisa Miller?
Related: Kacy Duke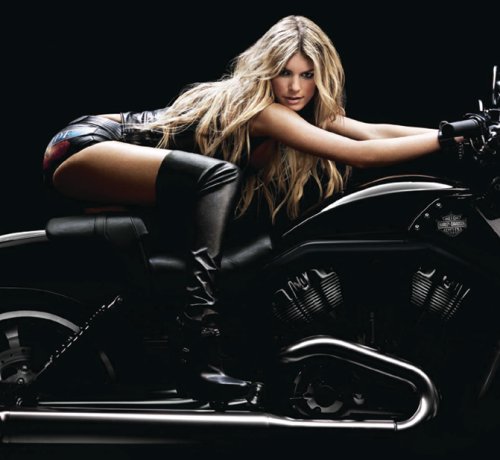 Here is where you can tell thousands of people what you think. Share a comment with thousands of visitors. Hot or Not? *Copyright Protected. First Class Fashionista permits a direct homepage link and credit. Bookmark me or subscribe to my newsletter for updates.

First Class Fashionista would like to invite you to shop:
Discount Designer Clothes
Discount Designer Shoes
Discount Designer Handbags
*BOOKMARK THIS SITE for Updates* Reality TV Gossip