FirstClassFashionista would like to invite you to shop: DesignerClothes@FirstClassFashionista
DesignerShoes@FirstClassFashionista
DesignerHandbags@FirstClassFashionista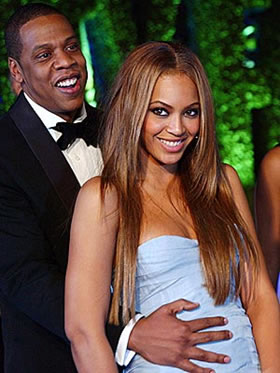 Rumors
are spreading like wildfire that Jay Z and Beyonce might be expecting a baby. Is it true? How adorable! Tell our visitors what you think. Leave a comment.
Related Stories:
Solange Knowles Music Video
UrbanCeleb's Beyonce Worst Dress Award
Beyonce and Jay'z Secret IV Forever Engagement Tattoos
Jay Z and Beyonce are Married
Jay Z and Beyonce's Wedding Reception
Date of Jay z and Beyonce's Wedding
Is Beyonce Pregnant?