FirstClassFashionista would like to invite you to shop: DesignerClothes@FirstClassFashionista
DesignerShoes@FirstClassFashionista
DesignerHandbags@FirstClassFashionista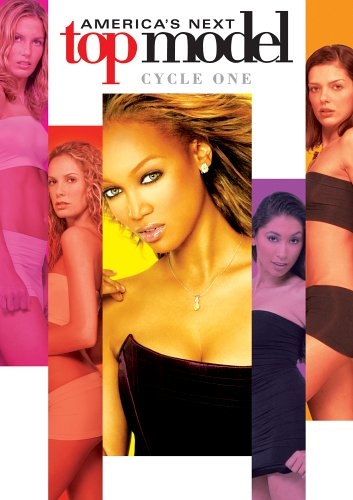 The Competition: Utilize
Paulina Porizkova's modeling tips:
to market one's self as America's Next Top Model; specifically by working the
red carpet and cocktail party of 7-up
The winner, Anya, received: A private 7-up photo shoot and to "live the life of a Supermodel." And naturally Supermodels get paid, so Anya also received a $10,000.00 check from 7-up.
Featured Designer: Jay Godfrey
Oder of Elimination
1. Anya
2. Lauren
3.Dominique
4. Katarzyna
5. Whitney
Bottom Two:
Stacy-Anne:
The judges considered her body of work and felt like she plateaued.
Fatima:
Judges were disappointed because Fatima lost her Green Card in Atlanta, so she didn't have a Visa or Passport to travel abroad. Fatima srambled to get her documents from the Consulate and missed a photo shoot. Therefore, the judges had to consider her body of work in order for her to continue on in the competition. Fatima's body of work was much stonger than that of
Stacy-Anne's
In the End Stacy-Anne Goes Home:
Tell our visitors what you think. Leave a comment.
Tyra Gets Emotional and Yells At America's Next Top Model Tiffany
Is Tyra Pregnant
America's Next Top Model Overseas Locations
For Those About to Walk
Paulina Porizkova Modeling Tips
Tyra's Runway Tips
If You Can't Make It Here Elimination
Jade, Danielle, and Furonda Under the Dryer
House of Pain
The Winner Of America's Next Top Model Receives
Tyra's Modeling Tips
Jaslene the New Face of Lot29
Viewer's Recap, Quiz, Quotes
If You Can't Make it Here Elimination
Discount Paige Premium Denim Featured on The Tyra Show
Jay Manuel and Christian Siriano at The Library at Buddakan in New York City
America's Next Top Model Cycle 10 Viva Italia Recap and Elimination
America's Next Top Model Cycle 10 Viva Italia Recap and Elimination
America's Next Top Model Cycle 10 "Ready For My Close Up" Elimination